Regular price
$35.97 USD
Sale price
$33.35 USD
Unit price
per
Sale
Sold out
This sample pack contains 1 set of the 3 most popular and commonly used bearings.
One set of each of the below sizes is included:
Share
View full details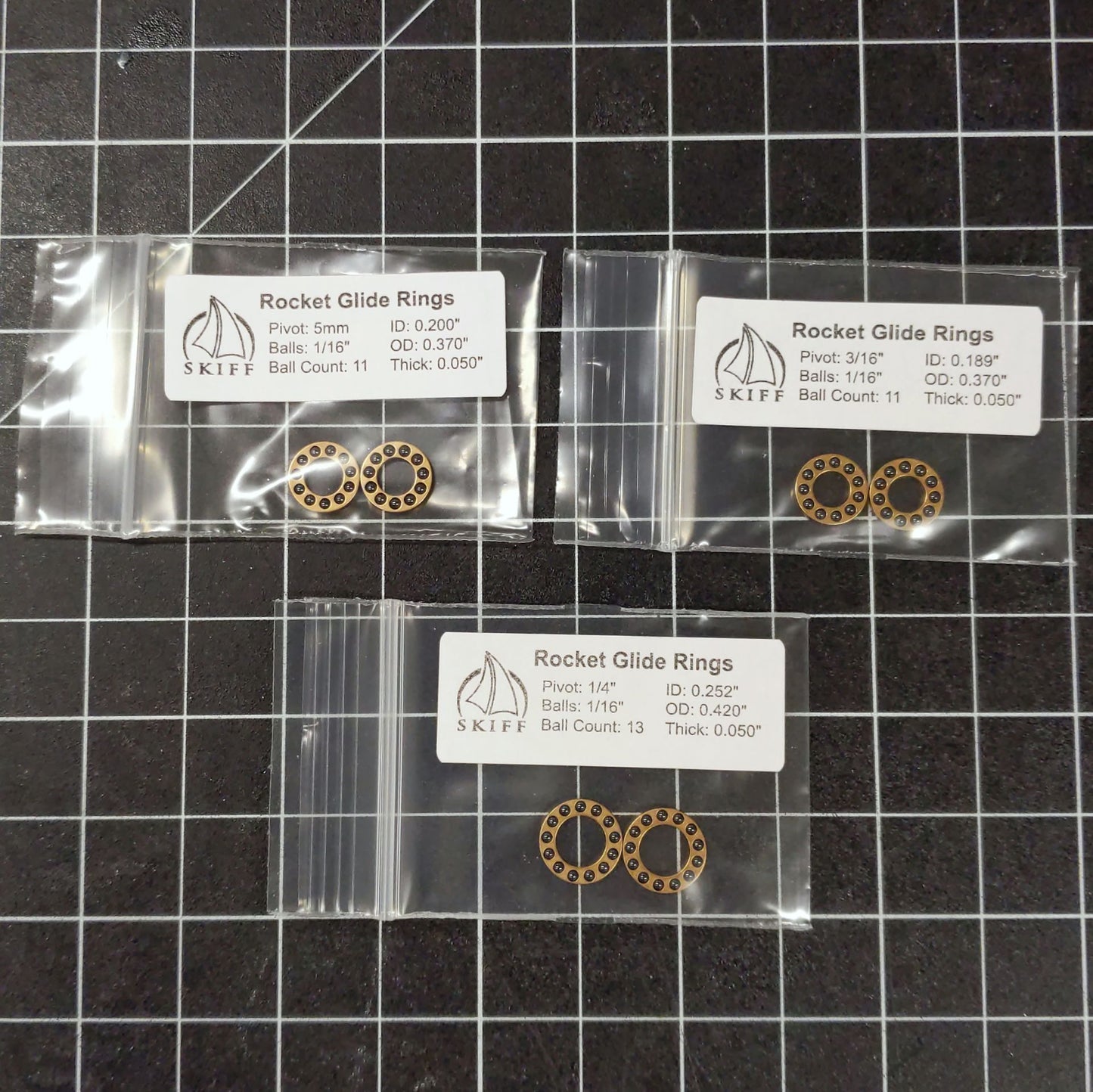 quality products fast shipping
Sceptical but convinced
I have watched YouTube videos and reviews on knives for years. Randomly hearing about Skiffs being installed. It's not that I didn't believe it, it was just one of those "when I get around to trying it" types of things. Well, I wish i would have got around to it way earlier. These things are the real deal. Not naming the maker but I bought a 3K$+ knife from a famous maker and it was amazing. The blade fell shut but slowed to a stop about 3/4 from close, just a little shake would close it. I decided to try these Skiffs I've heard about for years. It is now hands down my favorite knife I own. It just falls shut now, smooth, controlled. I was instantly convinced this product was a action game-changer. Had to order for the Arius and a bunch of other knives I own. Buy them now.
Smooth as butttaaaa
These things are like putting a big block in your Miata. The way the blade rockets out makes you think Elon Musk made em. I'll put them in every knife I own!
Get a taste and you'll be back for more.
The price is low enough even for those budget knives you love but just don't open and close smoothly enough. But don't get me wrong, these are not budget bearings, not by a long shot, these are the best bearings I have. All in a Made in USA product.